| | |
| --- | --- |
| |  Third-Party BizVerify |
Greatworths Elight Co. Limited
Verified By : SMR(HK)
Verified Date : 2017-05-16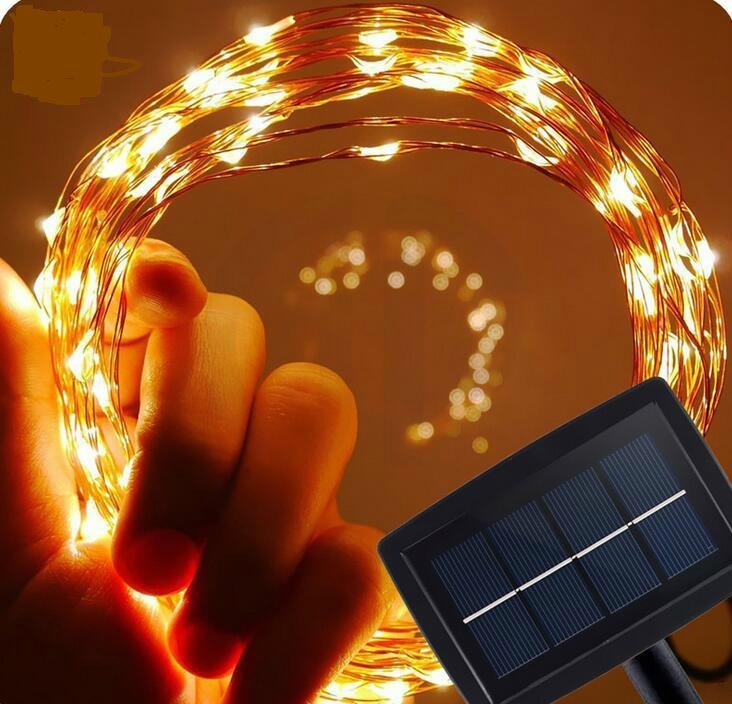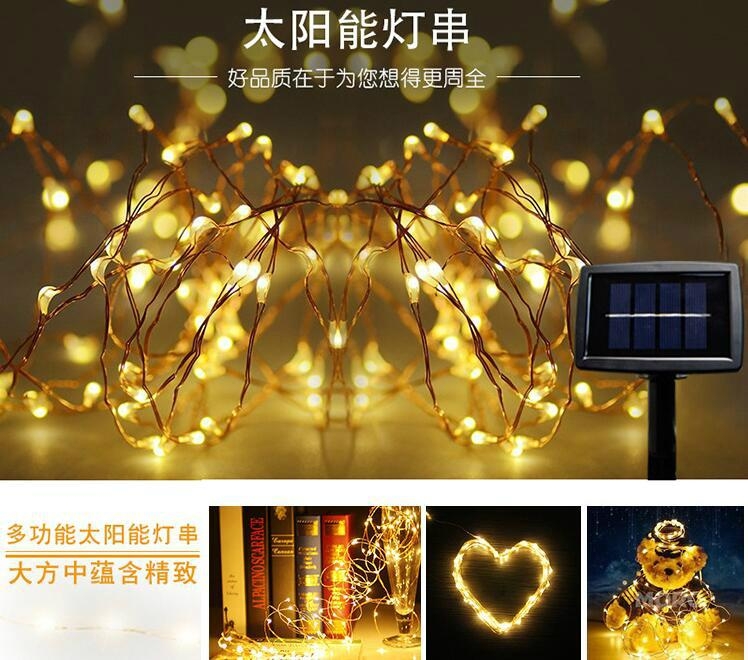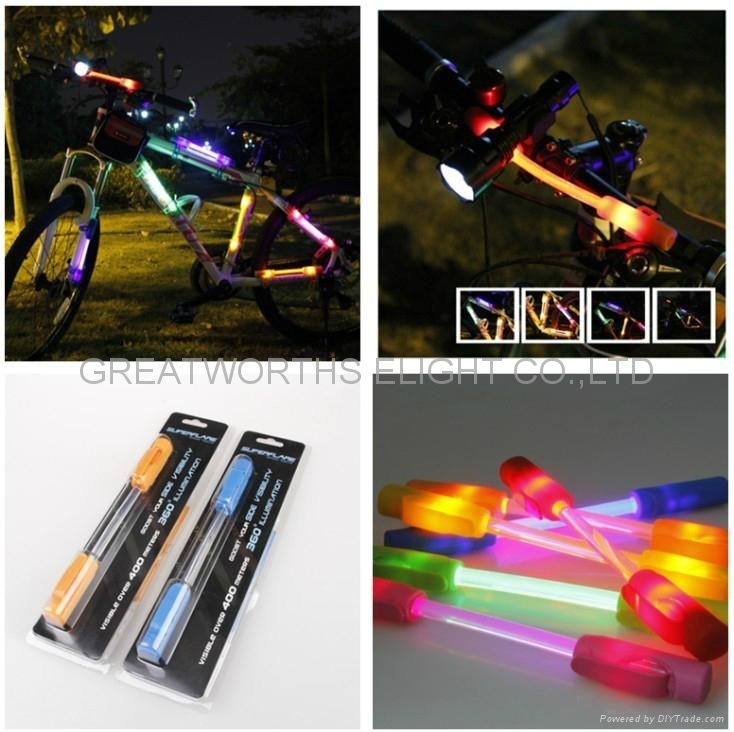 SupperFlare is a portable self contained safety device having a flexible solid core side emitting fibre optic element interposed between two electronic housing ends; inside each of the housing ends is a single high intensity LED. When the LED's illuminate in unison they emit a high intensity uni-directional light beam that is directed into each end of the fibre optic core; the fibre optic then distributes the LED light input and illuminates along its entire length to emit a high intensity omni-directional light output visible from almost any direction at distances over 400 meters (constant or strobe programs).
Description:
1)Material:silicone+optical fiber
2)Any size is OK for us.
3)Led Color:red,green,blue,yellow
4)Battery:6button batteries
5)Weight:133g
5)Visibility: more than 400meter
6)Color:red,blue.green,yellow,orange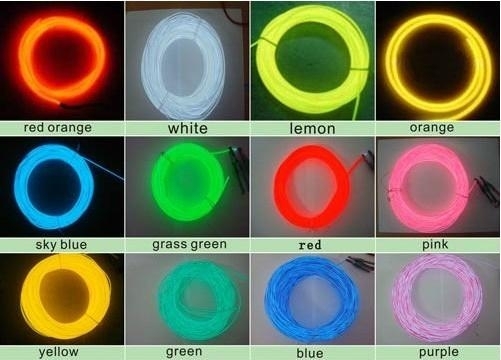 Hot sell product ,wholesale good quality,fast delievery,best price


EL Wire/EL Lighting Wire/EL Cable/EL Car Wire
| | |
| --- | --- |
| product name | EL light wire,flash EL wire |
| High brightness | 100~150cd.m2 |
| Diameter | 1.4mm/2.3mm/3.2mm/4mm/5mm |
| EL Wire type | EL Wire / EL chasing wire / EL Wire with welt / |
| Various colors vailable | red,orange,yellow,green,transparent green,lemon,purple,white,blue ,transparent blue.etc. |
| Materials | Plastic tube, luminescent material inside |
| Working Temperature | -10 °C to +65 °C |
| 3 light modes: | steady on, quick flashing ,slow flashings ,off |
| EL inverter type : | Simply runs on 3v -2 AA batteries (not included)/ DC12V/ AC90~AC240V |
| Low Power Consumption: | ≤5W |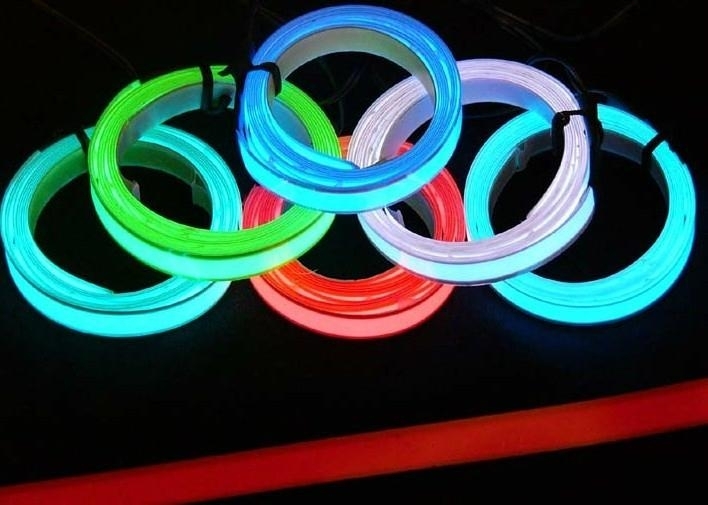 EL STRIP EL TAPE.EL slim backlight,EL flashing vest strip.
EL line for safety vest

EMAIL ME: greatworths@gmail.com
or Talk to me online: morian2010@hotmail.com
These versatile electro-luminescent strips give you the same flexibility of
an EL wire but with more thickness for even bolder lighting designs.
They're totally flat and give off bands of colored illumination,
perfect for highlighting the inside or outside of your modded case.
Each complete kit comes with a 5 foot EL strip that can be cut to any length.
The kit also comes with a dual-inverter so you can pair up two EL strips to create
the extreme effects you want. The entire length of the strip has an adhesive backing
making them easy to apply.Usage:
Mounts on side windows, keyboards, case housings and more to create extreme effects
Adds custom lighting to your computer case


Features:
Inverter features two output connectors for attaching up to two EL strips
Convenient adhesive backing
Can be cut to any length
Flexible and durable design
Provides brighter illumination than most standard EL wires
Remains cool to the touch when in use

Specifications:
Connector Types: LP4 Male
Input Voltage: 12 DC Volts
Product Length: 1500 mm
Product Width: 8 mm
General Specifications: Output Voltage: 90V (AC)
General Specifications: Frequency: 1 KH
EL Flashing Glasses EL sunglasses,EL glasses,EL eyeglasses
EMAIL ME:
greatworths88@yahoo.com topelightgws@163.com


Model NO:
COLORS: Red,Blue,Green,Pink,Purple,Orange,Transparent,Saffron,
Yellow,Azury
Description: 1. 2 new AA al Roline batteries
(Batteries are not included)
2. Controlled by button for blinking lights,
steady on and turn off
3. Using easily, brightness beautiful
4. For Disco,Bar,Festival and so on
Range: 1. Electronics, toys, gifts and ads serices
2. Inside, Autos and Festival adronments
3. Light adronment and pet produces
Color: Blue/Pink/Yellow/White/Red
Voltage: AA Battery×2 Tablets(3VDC)
The eyeglasses frame adds the Cold light source(EL Wire),
the persevering shines and glitters the function,
the driver may put the pocket or the card enters the leather belt,
the many kinds of colors may supply the choice,
AA Battery×2 Tablets dry cell batteries actuations,
applies to dance party PATRY and so on.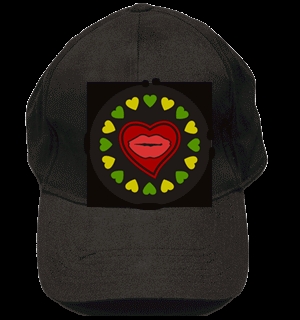 EL cap,EL flashing cap,EL lighting cap,EL animated panel
cap,EL hat,light up EL cap

EMAIL ME: greatworths@gmail.com
The lighter, longer life time and lower consumption is the advantages
of EL glow panel. To knit or stick the el panel to the cap,
and control by a battery box ( inverter, button battery or 1 pcs AAA battery ).
You cannot feel the weight of EL panel,
the weight is nearly the same as the normal cap. Compare to the normal cap,
EL flashing cap has an animated image,
the image could be any design, such as the logo of a company,
the brand of products, the photo, cartoon character or wording.
Any color, any artword and wording.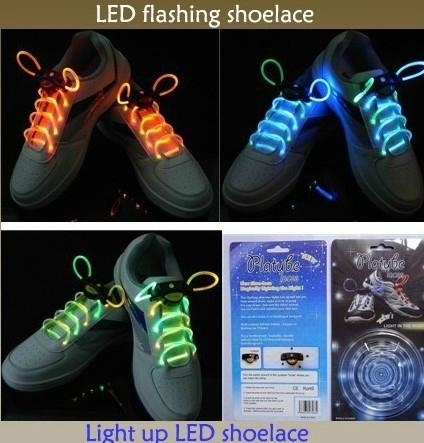 LED flashing shoelace,light up shoelace,LED shoelaces
Specification:
1). Available 5 colors: Red, yellow, blue, green, orange.
2). Three Flashing modes: 1. Flash quickly, 2. Flash slow, 3. Keep on.
3). Two electronic switch boxes, switch boxes for each button using a 2032 battery,
One pair LED shoelace can keep light about 50 hours.
4). This LED shoelace will make you beautiful and unique when
You wear in dark or in a party.
5). And it is good gift for children or any one who like sports.
-Kids loved them from 6 years old to 17 years old.
-Fits any kinds of shoes, such as running shoes, boots, skates, ect.
-Awesome and eye-catching, great for parties, night-jogging,
safety and all kinds of night time fun!Description:
LED shoelace
New design of flashing shoelace
LED shoelace with three flashing mode
You will be different with any one.
Lighted up shoelace in dark
CE & RoHS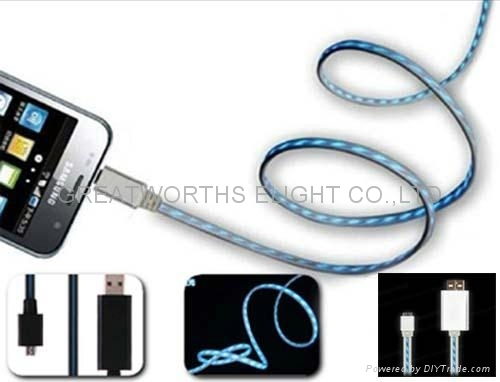 This charging & sync cable actuallyLIGHTS UP AS IT CHARGES!
It is the most unique charger available forANY Apple® Device that has the standard Apple charging port.
Keep your Apple® iPhone® , iPad® , iTouch, iPod® Or iPod® Nano ready for use
with this charge/sync cable that features an amazing BLUE Electroluminescent Light that runs throughout
the entire cable as it charges. The lights inside this cable will actually speed up, slow down and
then eventually shut off when charging is complete.
Save energy and actually know when your device has a full charge!
When the lights are no longer "streaming" your device is FULLY charged. It's that simple!
This LightCables charge/sync cable is an efficient and stylish way to charge and sync your Apple mobile devices.
Make an ordinary countertop, desktop or car interior come alive as you charge your device.
No need to wind up or hide your charging cable anymore!
This is the one cable that you will want to leave out for EVERYONE to see! !

Why does EVERYONE buy our Light Cables?
1. Authentic LightCables Product at the best pricing available.
Why pay more or risk buying a generic cable?
2. No color confusion! Our cables actually light up with the Blue "Tron" Lights that you are looking for!
No green, purple or greenish blue lights with our cables.
3. Our cables will Charge AND Sync ALL of your Apple Devices.
4. Guaranteed to be in stock and will ship from Tampa, Florida NOT Hong Kong or China!



He USB Visible Light Charger is an illuminating way to charge your electronics.
Providing a signal understood from far away, this is a clever way to change the way people recharge.
Available for a variety of devices (mostly phones) the charger works by lighting up in a way that simulates movement.
The stronger the charge, the faster the light appears to travel.
Available in a beautiful blue color, this is a surprisingly hypnotic piece of tech.
The beauty of the charger is that users can see how their device is doing without
ever having to physically check for themselves.
Merely looking over can provide the user with more information than ever before.
Unexpectedly beautiful, useful and cutting-edge,
this charger is dramatically changing the way buyers understand their expectations of phone accessories.

Light Up your home, car or office.
It's time to Upgrade your normal cables!

Buy a few and make a statement! !

Specifications
Input: 100V-240V AC, 50-60Hz
Output: 5V DC, 2.1A

Visible the charging current
Folding AC plug for portability
Safely and quickly charge your Apple devices automatically
Automatically save standby power when not in use or fully charged
The cable uses low power consumption EL technology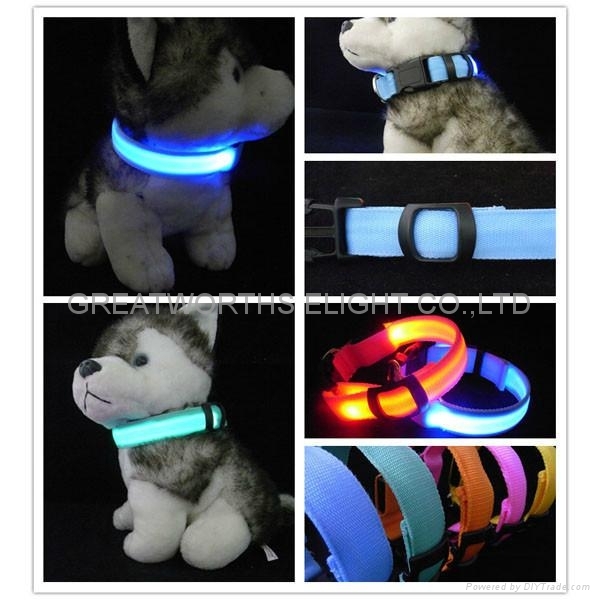 This listing is for 1 ultra bright LED dog pet collar in your choice of size and color.
Collar is very useful for walking and exercising your pet and is great at night.
The bright LED collar will show you are a responsible pet owner.
It is important for all pets to have a correctly fitting and comfortable collar,
please be sure to measure your pets neck prior to ordering.
Consider there are S, M, L, & XL Sizes when ordering.
LED light design makes it easy and clear see your pet in the dark. Each collar has over 3 inches of adjustment
so that it is easy and comfortable for your pet to wear.
2 CR2032 batterys are included and installed. Collar comes ready to use.

Features:
1. Comfortable to wear and will not hurt your pet
2. Adjustable, easy and convenient to use
3. Highly reflective with sequential LED lighting
4. There are 4 modes, fast flash, slow flash, on, & off
5. Continuous lighting up to 60-70 hours

Specifications:
1. Material: LED/Nylon
2. Colors Available: Red/White/Blue/Green/Pink
3. Sizes: S/M/L/XL

Package includes:
1 X LED Light up collar & 2-CR2032 batteries
Sizes:
Small: 1 inch wide/2.5cm X Adjustable 13.75 to 17 inches long/35 to 43cm (3.25 inches of adjustment/8cm)
Medium: 1 inch wide/2.5cm X Adjustable 15.75 to 19 inches long/40 to 48cm (3.25 inches of adjustment/8cm)
Large: 1 inch wide/2.5cm X Adjustable 17.25 to 20.5 inches long/44 to 52cm (3.25 inches of adjustment/8cm)
Extra Large: 1 inch wide/2.5cm X Adjustable 20.5 to 23.75 inches long/52 to 60cm (3.25 inches of adjustment/8cm)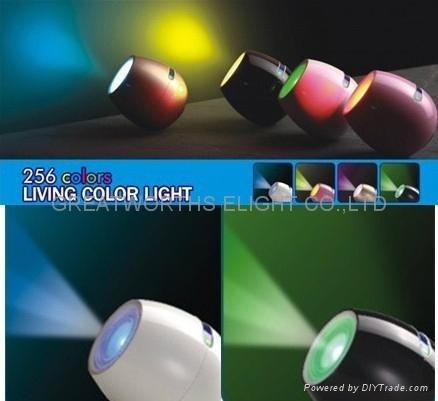 1. Product size: 9.5*9.5*8.2 cm

2. Light power: 3W RGB LED light
3. Charge voltage: 5V
4. Built-in rechargeable li-battery
5. Brightness: 150 LM( equal to 18W bulb)
6. With USB charging cable
Instructions:
1. Material: ABS
2. Battery: Lithiumion battery. 4 hours to be fully chared. When fully charged, it can be used 3-5 hours continuously.
3.256 color light changing, create different atmosphere at home
4. Change color light automatically
5. Touch color key for choose the color you like best
6. Lower consumption, longer lifespan
7. User friendly
8. Color: White, black
email me: greatworths@gmail.com
skype: greatworths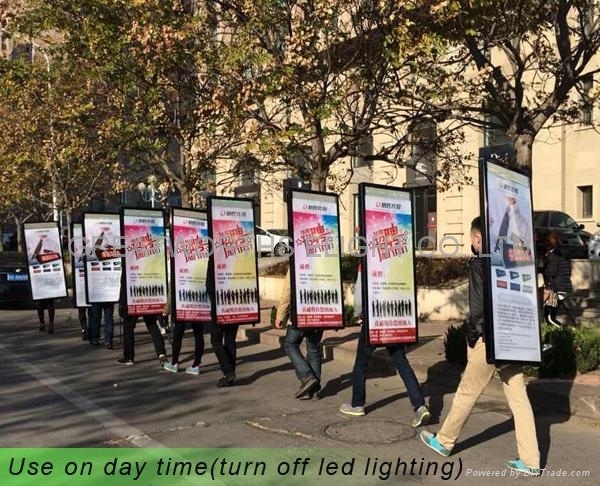 | | |
| --- | --- |
| Product name | mobile walking billboard,LED backpack lightbox |
| Frame size: | 1470mm × 630mm & thickness 50mm |
| Material | Aluminium,LED |
| Surface | SILVER |
| Picture size | front - 1400mm × 575mm & back - 595m × 575mm |
| Four-side open frame | more convenient for pictures changed |
| Light weight | about 8KG |
| 8800MAH high | capacity rechargeable battery, keep working over 8 hours |
| use | outdoor |
| Two option | with or without LED moving message on top position |
| Bags | carrying bag |
| Carton Size | 108*50*81cm |
| Packing | Carton box with plastic foam,5set/CTN |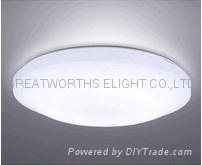 Specification of LED absorb dome Light 26W:
1.Input Voltage: AC200-240V, 50~60Hz
2.Power:SMD
3.Luminous Flux: 1800-2000LM
4.Condition temperature: -20°C~45°C
5.Color Temperature: 3000K/4500K/6000K
6.Material: Acrylic
7.Dimension: D350mm x 50mm
8.CRI: >80Ra
Applications :
Home /office lighting ,display case lighting
Under cabinet lighting
Art lighting
Boat lighting, accent lighting
Color:Cool White,Warm White,Pure White
Material for light:Acrylic
LED Efficiency:100-110lm/W
Life Span:>50000hours
1.LED absorb dome l light is a high-grade indoor lighting,apply to replace the traditional fluorescent light lamp panel ,
beautiful and simple,luxurious atmosphere.
2.The products are widely used in hotels,homes,offices,indoor public places and other indoor lighting .
3.LED absorb dome lights unique design ,high transmission rate through the light guide plate forming a unique after the plane
glow effect ,illuminance good uniformity,the light is downy ,comfortable and do not break bright ,can effectively relieve eye fatigue.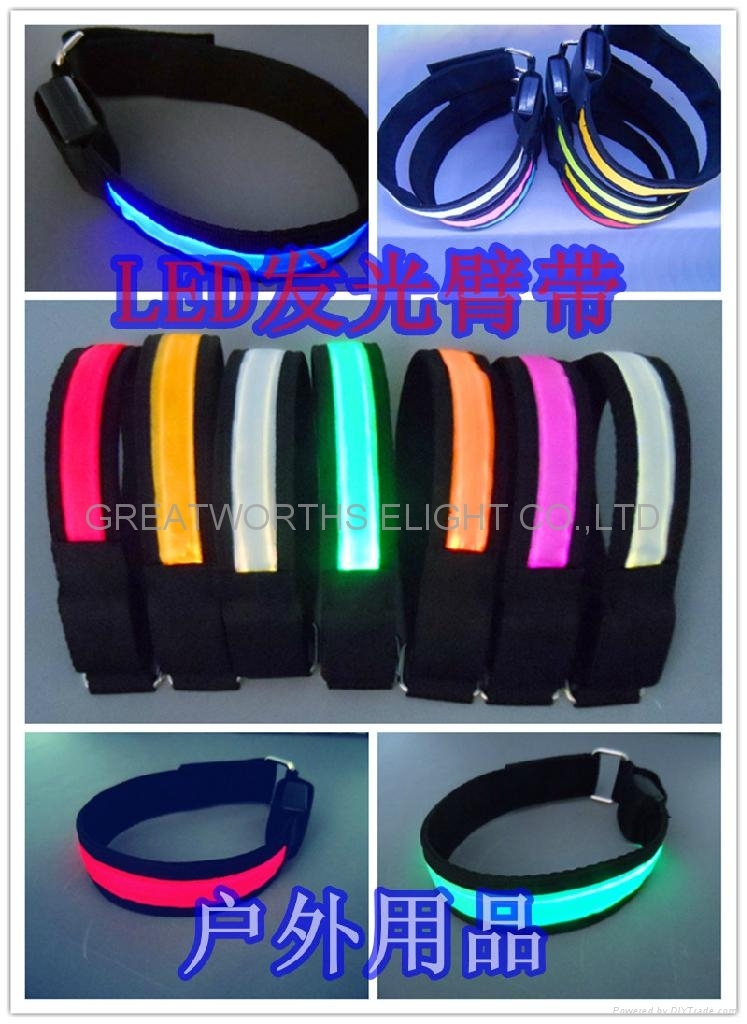 Specifications for change color led arm belt:
| | |
| --- | --- |
| Size | 30*2.5cm |
| Material | PVC light guide&Nylon |
| Battery | 2 pcs*CR2016(can be changed) |
| Flash Mode | Changing color long flash---fast flash |
| LED Color | Red,orange,yellow,green,blue |
| Packing | 1pcs/pp bag; 200pcs/ctn;53*23*29cm;11/9kg |
| Description | LED Flashing Belt is used to make u safe in the evenning when u are walking or crossing in the dark place. This product fits for both adults and children. it can be used as evenning activities supply and promotional products as well. |
| Application | Outside sports,festival,concert,promotion,gifts |
| Batteries time | 70 hours under non-constant glow |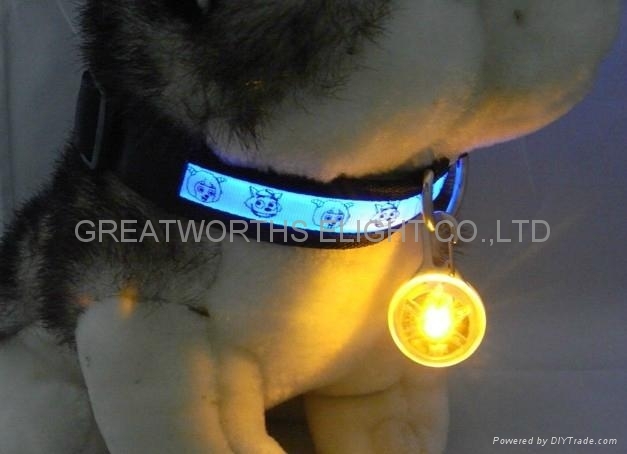 Specification:
Weather resistant
Secure stainless steel spring clip easily clips to the D-ring on your dog's collar
Push button switch
Glow and flash modes
Easily replaceable batteries included
Dimensions: 2" x 1.25" x .75"
Weight: 17g
Clip the lightweight, durable Nite Ize SpotLit to your four-footed friend's collar,
and you'll be able to easily see him or her in the darkest night—and
so will everyone else within 1000 feet of the little guy.
The battery-powered LED emits a bright ambient glow,
perfect for those pre-dawn or after dark outings.
Choose from two modes that are simple to activate—
press once for a steady glow, twice for continuous flash—
and you not only help keep your pet safe, you'll also be able to identify him
clearly from a distance. (A friend has a different color SpotLit for each of his two dogs.
With one on glow and one on flash mode, he always knows who's who at the dog park.)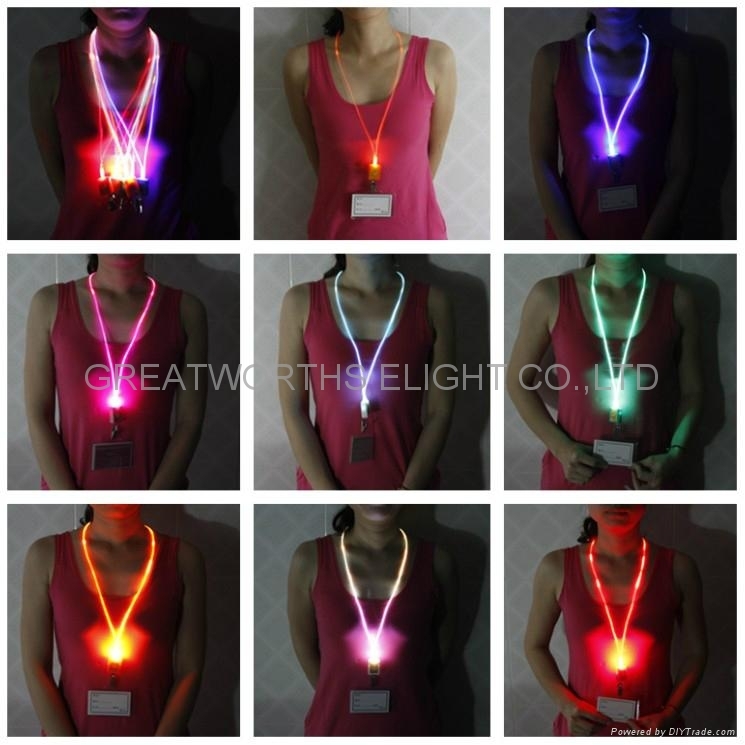 LED flashing lanyard rope neck with safety buckle
1.Materials of flashing Key lanyard: polyester, nylon
2.Size:W1.5*L45cm
3.color of : any corlor available , you can choose light webbing color
match with bright LED lights or as u preference.
4. LED flashing Key lanyard with a push button on/off switch ,
three flashing modes:quick/stable/slow
5.LED flashing Key lanyard with various mental and plastic decorations on lanyard except logo.
6.lanyard with stylish design , exquisite workmanship, multiple functions ,
high quality material , comfortable to wear , shining in the dark , it is a good gifts .
7. With Break-away Clip designed to release should the lanyard get caught or
entangled when Emergency, it is safe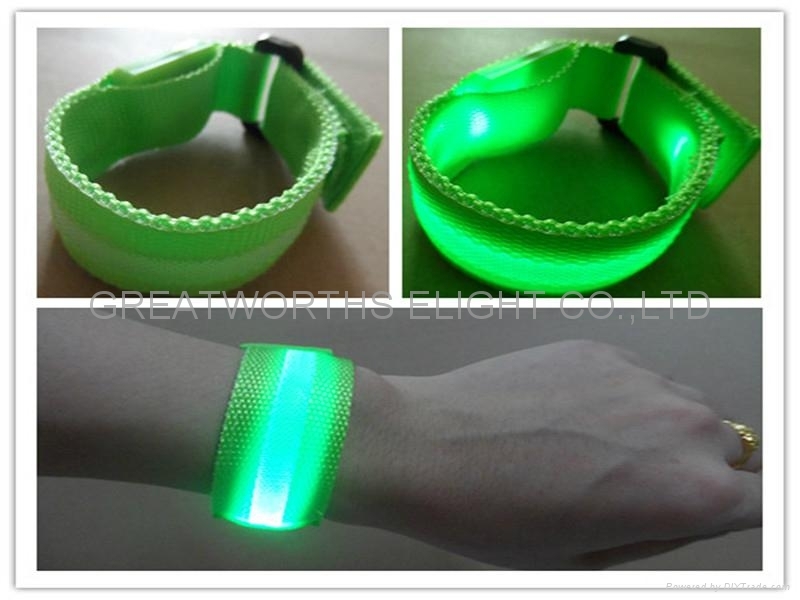 Plastic material, led, rubber
Multiple color flashing, one functio
Life time:8-24 hours with switch on
Sound activated
1.Material:100% nylon velcro tape,with buckle(plastic/metal),or no buckle
2.Width: 16~50mm length:100~2150mm
3.Color: any color offer
4.Certificate: SGS ISO9001.conform the EU environmental standards
5.Feature:with high adhesive strength and high peeling strength,
feeling soft,won't be harm to your skin,do not fade when contact with water.
can reuse more than 10000 times.
6.Usage: usually use in the items which need sewing.
such as clothing(sleeve),shoes,bags,safty enquirments,
medical supplies(sphygmomanometer),curtain and so on.
7.Packaging: standard or as your request.
8.Printing: Custom band can be printed logo on the back of the strap as clients request.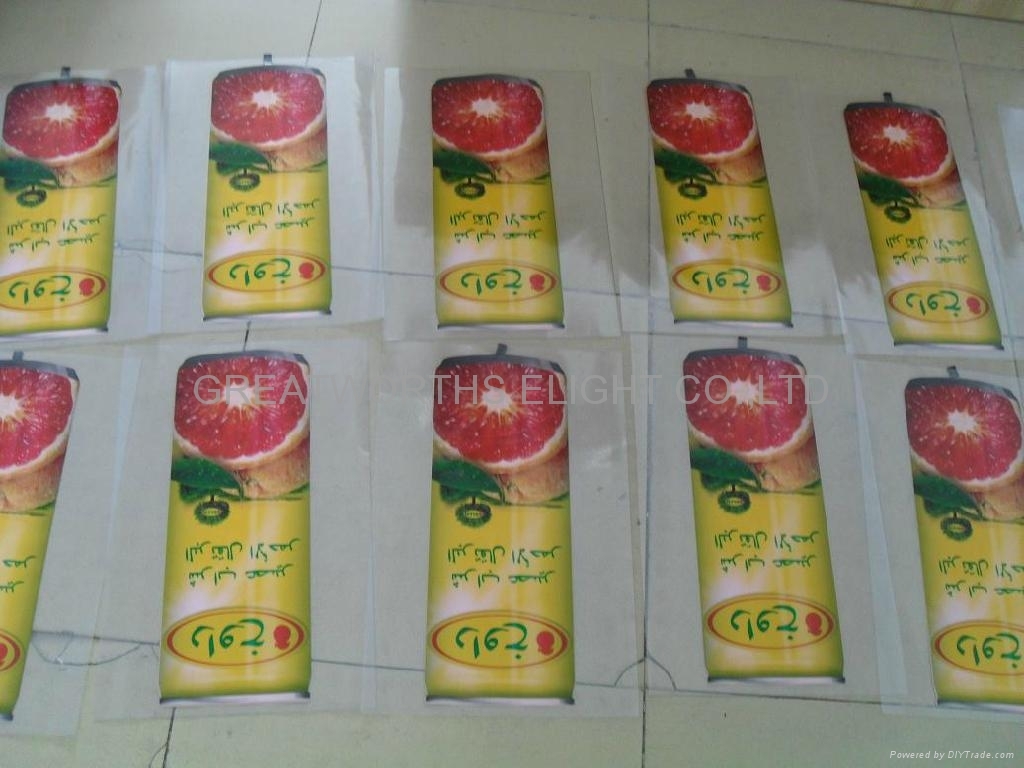 Specifications for el flashing poster:
animation

Uniform lighting,custom own logo

Life span

Service Life: 5000-8000 hours

Brightness

High brightness: 80-150cd/square centimeter

feature

Low power consumption , waterproof

advantage

No heat, no radiation, super thin el panel, durable

function

Super thin, can be processed into a pattern of arbitrary shape

certification

Passed CE and ROHS

Size

A0.A1.A2.A3.A4.A5 or custom made size

shape

The style can be customized as your request

Inverter

Provide DC12v and AC80-110v working voltage inverter .

Can be customized based on the flashing effective. It can change the power from AC to DC.

Application

Nightclub, bus stations, supermarket, advertisement of auto, exhibition hall, shop window, bar, Point of purchase ; Banners ;Posters ;Automotive wraps ;Bus ;Taxi; Train; Truck Advertising ,Street Furniture and etc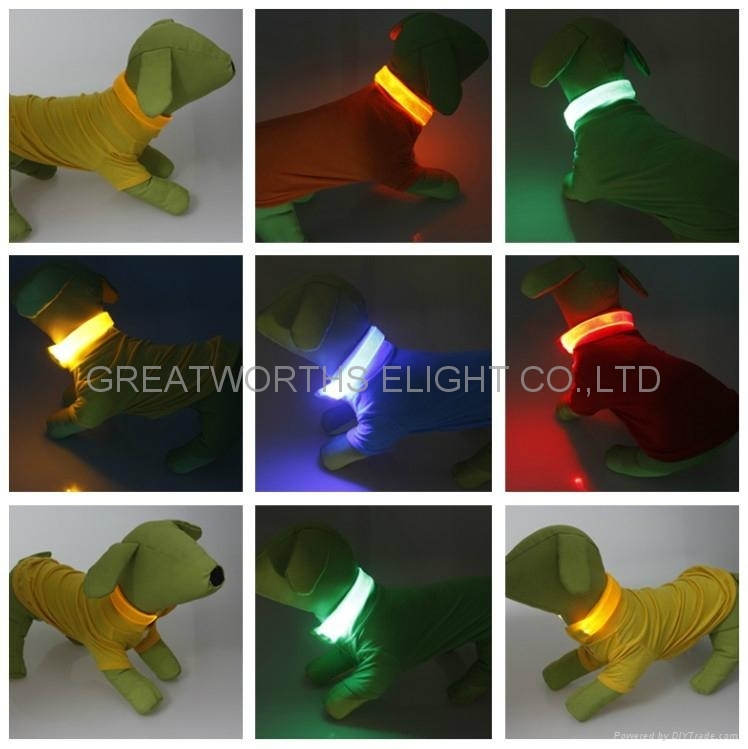 LED pet clothes
| | |
| --- | --- |
| Size | S,M,L,XL,XXL |
| Type | LED flashing Pet Clothes |
| Application | Dogs and Cats pet |
| Place of Origin | shenzhen ,China (Mainland) |
| Brand Name | BABY |
| Material | Cotton |
| Colour | Any color is available |
| Logo Feature | Customer required,OEM ok |
| MOQ | 100pcs/size/color if buying blue,pink,coffee color in stock |
| Sample Time | 5-10days |
| Delivery Time | 30-45days within 10,000pcs |
| Packing | Customer required,PE bags as normal |